FIRST is proud of our ever expanding network of professional and community collaborators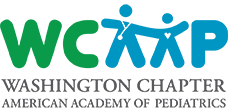 — Washington Chapter of the American Academy of Pediatrics
The Washington State Chapter of the American Academy of Pediatrics, through its Executive Committee,has endorsed working with the FIRST Clinic and ABC Law Group to establish a medical-legal partnershipfor mothers and babies when a new mother has opiate addiction. We will work together to educate hospitalists and neonatologists about the law, a mother's rights, and legal resources in a collaborative effort to reach and support new mothers as early as possible.

Providence was an early supporter and committed a physical space in the lobby at Providence Women and Children's Pavilion for FIRST to operate. Although COVID halted the FIRST Clinic's ability to use the physical space, we are hopeful that as COVID subsideswe can begin to occupy a physical presence at the Women and Children's Pavilion which will offer evenmore visibility and accessibility to pregnant mothers and their family. In addition, Providence Hospital provides FIRST Clinic with a large number of client referrals.

Swedish Hospital Ballard Campus is excited to collaborate with the FIRST Clinic to fight and changesystemic oppression. It has provided advocacy for the Clinic's mission and sustainability through legislative testimony. It also provides client referrals and ongoing support to the FIRST Clinic.

https://medicine.wsu.edu/
— Washington State University School of Medicine
The FIRST Clinic will soon expand its work to include medical students. Lawrence Schecter, AssociateDean of Clinical Education states, "The Washington State University Elson S. Floyd College of Medicine is excited to endorse the work of the FIRST Clinic and is eager to find ways to collaborate between our medical students and FIRST Clinic participants in this formative medical-legal partnership."
Our Community Partnerships